Note that this list of the top 10 Hollywood films of 2020 so far is not just about theatrical releases. It also features Hollywood movies that premiered directly on a streaming platform.
Theaters may have been closed for a few months due to the coronavirus pandemic, but this year there were still a lot of really good films. It may take a while before we see new productions in theaters, even when they reopen, of course, those that have already been made. In the meantime, we can watch and watch the best Hollywood movies this year has to offer.
Note that this list of the top 10 Hollywood films of 2020 so far is not just about theatrical releases. It also features Hollywood movies that premiered directly on a streaming platform.
1.Bad Education: Disney+ Hotstar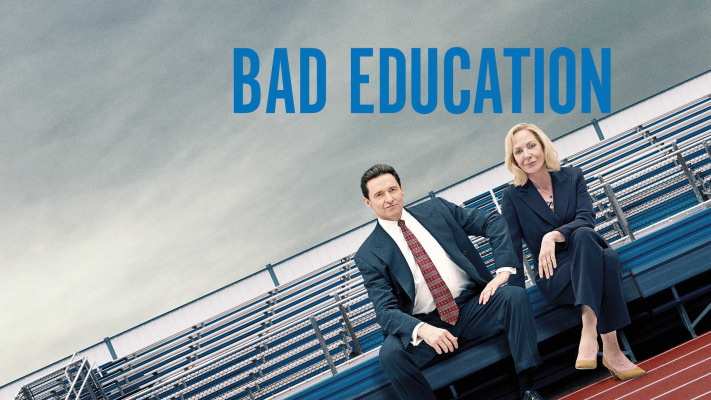 This starring Hugh Jackman and Allison Janney is a captivating comedy drama. Although it is a comedy and also has many characteristics of a comprehensive satire, it treats its subject – corruption in the academy – with the seriousness it deserves. Hugh Jackman and Allison Janney play complex and vulnerable three-dimensional characters, and the actors do full justice to their roles.
2. Birds of Prey
This direction by Cathy Yan had to come out of the shadow of the suicide squad, critically criticized in 2016. Fortunately, it featured Margot Robbie's Harley Quinn, one of the few good things about the original film, and also a cast of brilliant actors. Along with a good story, great dialogue and an irreverent tone, the film was a delight – funny, witty, action-packed and fun,
3. Sonic the Hedgehog
Sonic the Hedgehog saw the iconic Sega video game character of the same name, befriending a small-town police officer and having his help escape from the authorities, especially Dr. Robotnik, from Jim Carrey, who is determined to capture him . The film, despite some production struggles, ended up being a fun and exciting ride for the audience.
4. Onward: Disney+ Hotstar
It's not the best of Pixar, but it's like saying a piece of gold nugget that isn't quite as shiny. The best-selling animated feature, Onward, brought together two actors from the Marvel Cinematic Universe – Tom Holland and Chris Pratt. He revolved around two elven brothers, Ian and Barley Lightfoot, voiced by Holland and Pratt, respectively, who embark on an extraordinary mission to find out if there is still some magic left.
5. Underwater
The trailers for this Kristen Stewart film did not impress me very much, but the actual film was marked with a claustrophobic, atmospheric setting and an engaging story.
6. 7500: Amazon Prime Video
7500 is a distressing and unnerving dramatization of a plane hijacking starring Joseph Gordon-Levitt. The film does a great job of making the viewer feel what Tobias (Gordon-Levitt's co-pilot character) is going through. Restrictive cinematography works wonders for the story, increasing the already high tension.
7. The Vast of Night: Amazon Prime Video
The Vast of Night, an independent science fiction thriller, goes back to those classic UFO stories and stories and supposed sightings of aliens, and to the constant diet of programs and films made about them, in which many of us grew up. The film, directed by Andrew Patterson and written by James Montague and Craig W Sanger, makes no secret that it is an experience with nostalgia – for viewers who are old enough.
8. Shirley: Hulu
Shirley is an adaptation of a novel of the same name by Susan Scarf Merrell about a young couple who moves into the home of Jackson and her literary critic husband, Stanley Edgar Hyman. Elisabeth Moss plays the main role. Moss is late with her role choices and what she brings to them. But I was not prepared for her performance at Shirley. In this film, Moss becomes Shirley. There is no other way to say this. She's Shirley. And frankly, she keeps this film together, and it's hard to imagine anyone filling the role of the author in that way.
9. The Invisible Man
Another Elisabeth Moss star. Leigh Whannell's interpretation of HG Well's classic novel of the same name was an inventive reinitialization, and Moss was brilliant and reliable.
10. The Banker: Apple TV+
This starring Anthony Mackie and Samuel L. Jackson is fun. For a film like this, which addresses racism and racial discrimination, it's also terribly funny. Many critics have said that the film is too dramatic for a film that deals with such serious issues. I disagree. The film is fun and deals well with deeper issues, without, admittedly, the brilliance of a prestigious production.