Today's Pakistani women enjoy better status than most women around the world. They have advanced in various fields of life such as politics, education, economics, services, health and many others. Participation in Pakistani politics of young people, especially young charming ladies is a new phenomenon. With the emergence of new political forces this tendency prospered. We have seen a large number of women participate in this election. Here we have listed the ten best, beautiful, attractive Pakistani politicians.
List of the 10 most attractive Pakistani women politicians.
10. Shazia Marri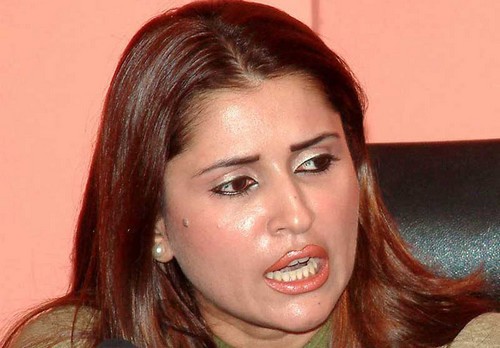 Shazia Marri is a Pakistani politician Sindhi Baloch and a member of the National Assembly. She also remains Sindh's provincial minister for information and power. Belonging to a family of veteran and influential family of union politicians, she was elected to Sindh provincial assembly for the first time in 2002 and again in 2008, from the seats reserved for women, representing PPP.
9. Sassui Palijo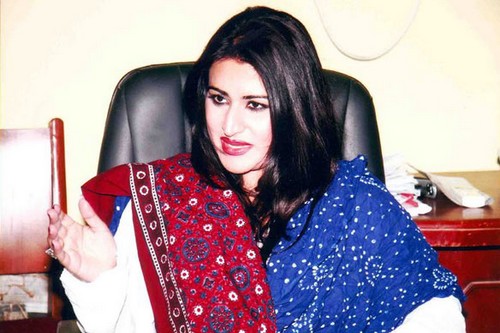 Sassui Palijo also known as Sassi Palijo is a young liberal politician and columnist in Pakistan. She is a Sindhi Pakistani politician who belongs to PPP. She is also famous for her typical Sindhi beauty and there are many people who are her fans because of her charm.
8. Sumaira Malik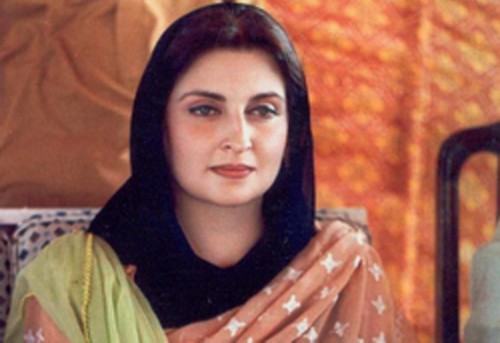 Sumaira Malik is a Pakistani Celebrity Politician and Social Worker and Human Rights Activist. She is the daughter of Malik AllahYar Khan and the granddaughter of Amir Mohammad Khan, The Nawab of KalaBagh. She is one of the few Pakistani women who has graciously aged and is able to charm even in her old age. Usually dressed in traditional attire, this Pakistani woman is considered quite impressive in the way she wears herself. Former President of Pakistan Sardar Farooq Khan Leghari is her uncle.
7. Marvi Memon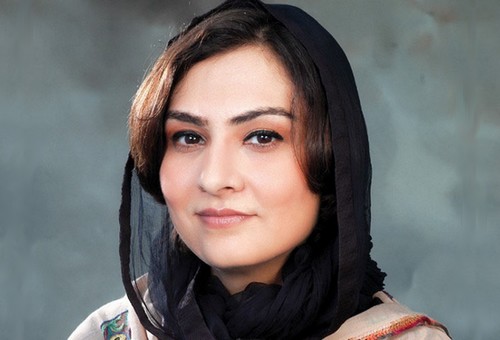 Known for her bold stance on various issues of national interest. MNA Marvi Memon is among the youngest female legislators who came into public view after getting elected in the 2008 election on reserved seats for women. The daughter of prominent Pakistan Muslim League politician, educator and businessman Nisar Memon, Marvi serving as the central and public figure of the Pakistan Muslim League presided by Nawaz Sharif.
6. Hina Rubani Khar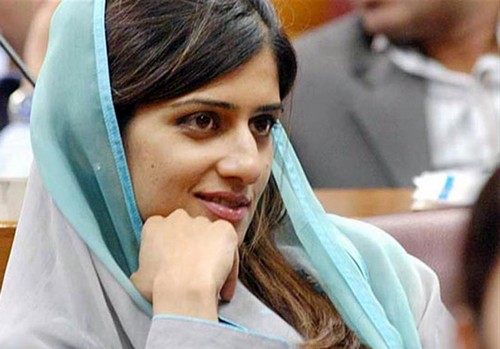 Pakistan's youngest and first foreign minister, Hina Rabbani Khar is at number 6 on our list. She is another Pakistani politician who has praised her country by representing Pakistan on different forums. Even internationally, she is known for her style and beauty as well as her intellect. One of the most glamorous women politicians in the world is the daughter of leading national politician Ghulam Noor Rabbani. She is also the niece of Ghulam Mustafa Khar, former Governor and Chief Minister of Punjab.
5. Kashmala Tariq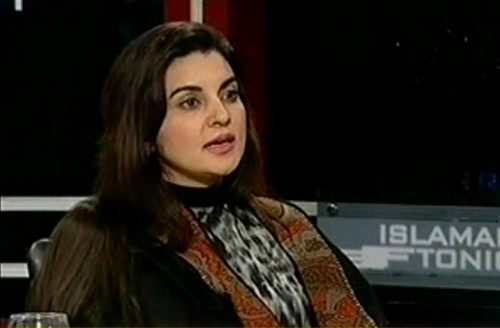 Kashmala Tariq is beautiful and graceful. She is known for her bold political stance. She was a member of the Pakistan National Assembly of the Women's Reserve Constitution for Punjab province. Kashmala belonged to the Pakistan Muslim League (Quaid-e-Azam). She was elected twice as a Member of Parliament, and served 10 years (2002-2012). She has also been actively involved in women's rights. She is also famous for her dressing and spoken statements.
4. Alizeh Iqbal Haider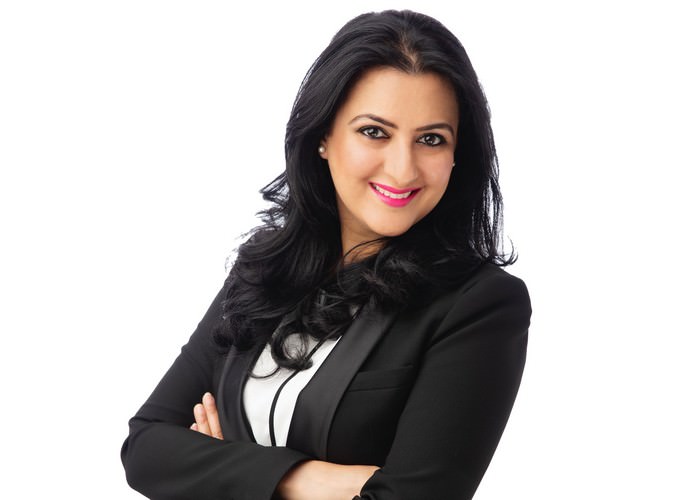 Specializing in Public International Law and Human Rights Law, Alizeh Iqbal is a former member of a national assembly that was elected on the reserved seats for Sindh women in Pakistan's general election, 2013. She is the daughter of former lawmaker Iqbal Haider and her entered. into politics to continue her father's human rights work. She is also a spokesperson for President Bilawal Bhutto Zardari, President of the Pakistan People's Party.
3. Ayla Malik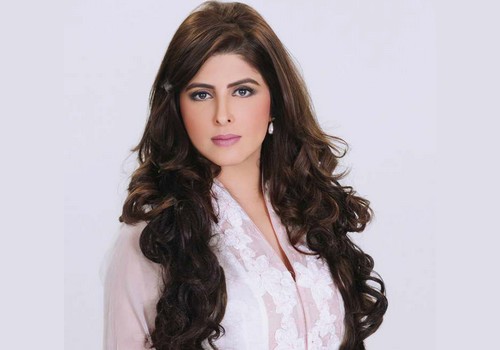 Ayla Malik is another face of Pakistani politics that has amazed people all over the world with her irresistible charm. She is in the 3rd position of most attractive Pakistani women politicians. Malik is a young hot, beautiful and very beautiful female politician from Pakistan. She is the niece of former President Sardar Farooq Ahmed Khan Leghari and sister of former federal minister Sumaira Malik. She joined the Pakistan Tehreek-e-Insaf (PTI) drawing inspiration from Imran Khan's work and dedication.
2. Hina Pervaiz Butt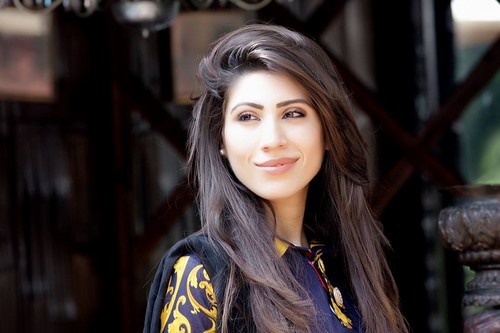 One of Pakistan's most attractive women politicians, Hina Pervaiz Butt is also one of Pakistan's most promising young designers. A gold medalist who graduated from LUMS currently serves as an MPA in the Punjab Assembly and this is not all because of her beauty. Her strong arguments meet no comparison. She is ambitious to bring change in Pakistan, especially to end domestic issues such as child marriage and domestic violence. The girl looks spectacular in traditional Pakistani and even western clothes.
1. Maryam Nawaz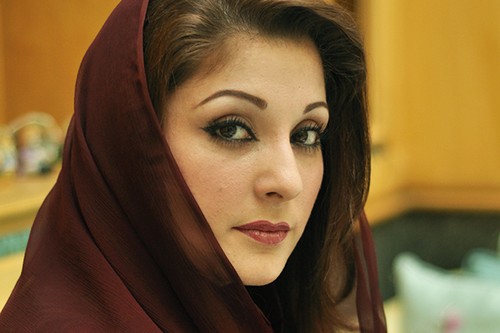 Top of the list of most attractive Pakistani women politicians is Maryam Nawaz. This gorgeous lady is the daughter of Pakistan's Prime Minister Nawaz Sharif and Pakistan's first lady, Kalsom Nawaz. She is active in national politics and is a central political figure in the Pakistan Muslim League (PML-N). She is definitely the most beautiful Pakistani woman. She has an admirable attractive personality with an innocent appearance.