A wildfire in Mount Charleston, Nevada, sent a large cloud of smoke visible from neighboring Las Vegas.
The fire started as a 10-acre brush fire (four hectares; 0.04 km2) on Sunday afternoon.
In the early evening, local park officials said they had swallowed some 20,000 square kilometers.
Ray Johnson, a US Forest Service fire prevention officer, told the Las Vegas Review-Journal that the wind was too strong for firefighters to work safely.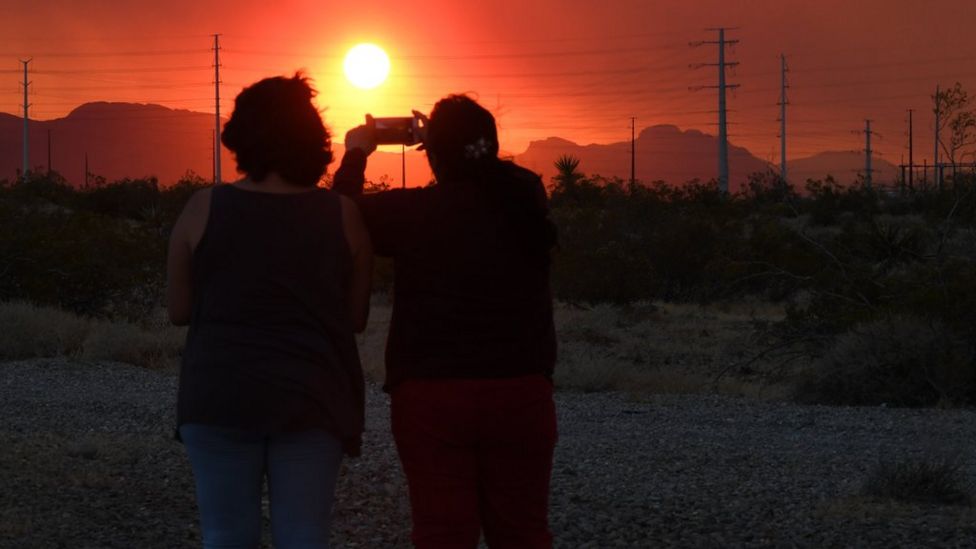 The teams expect the winds to drop on Monday so they can travel to the area.
The American Red Cross of Nevada opened an evacuation center at a local primary school for residents of Mount Charleston.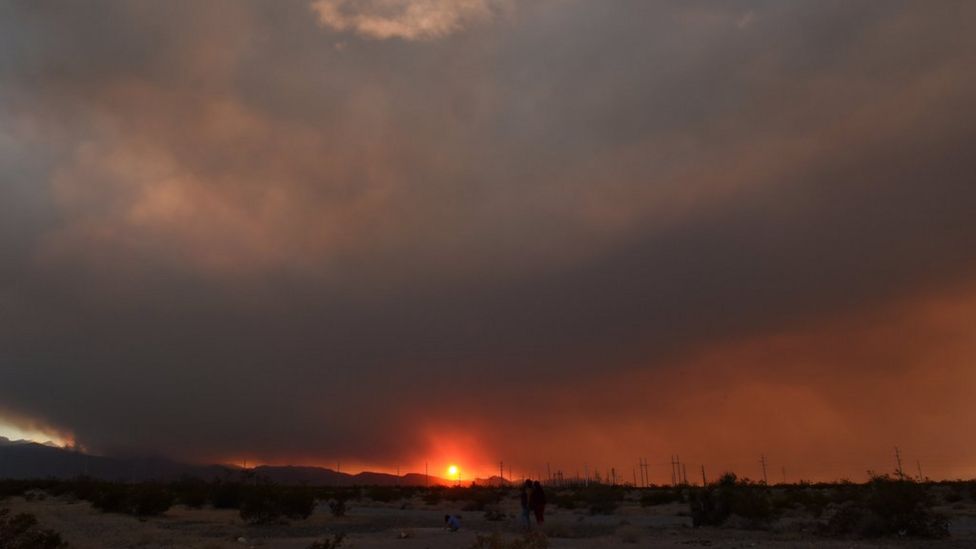 It is not known what caused the fire.