Sensor Tower released its latest numbers for the most downloaded apps, revealing that Telegram led the race as the most downloaded non-game app in January. The application has been downloaded 63 million times, which is 4 times more than in the same period last year. This sudden increase in downloads was caused by the rather controversial change in WhatsApp's privacy policy.
The largest number of Telegram downloads came from India, with 24% of the total number, ie 15 million downloads last month. The second highest number of Telegram downloads came from Indonesia, with more than 6 million installations.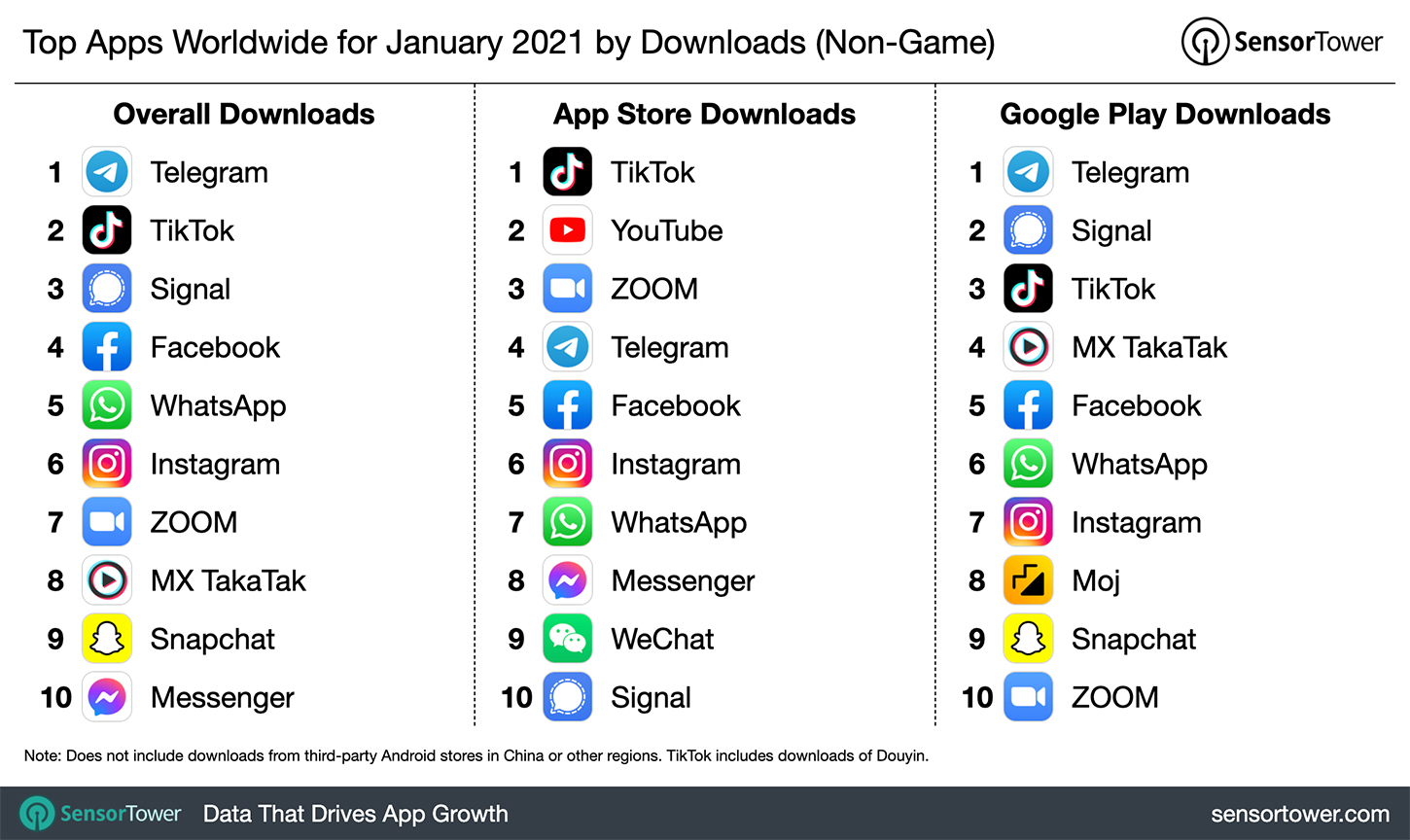 With regard to other applications in the list of most downloaded applications, TikTok is in second place with 62 million downloads. The countries with the highest number of TikTok installations were China, with more than 10.5 million installations, that is, 17%, followed by the United States, with more than 6 million downloads, that is, 10%.
In addition, Signal, Facebook, WhatsApp, Instagram, ZOOM, MX Taka Tak, Snapchat and Facebook Messenger complete the list of the ten most installed non-game apps worldwide in January 2021.
The report also details most of the applications downloaded from the App Store and Google Play Store. Where TikTok claimed the throne in the Apple App Store, followed by YouTube, ZOOM, Telegram and Facebook, the Google Play Store was dominated by Telegram followed by Signal, TikTok, MX Taka Tak and Facebook.
Note that these numbers are based on Sensor Tower's Store Intelligence platform.